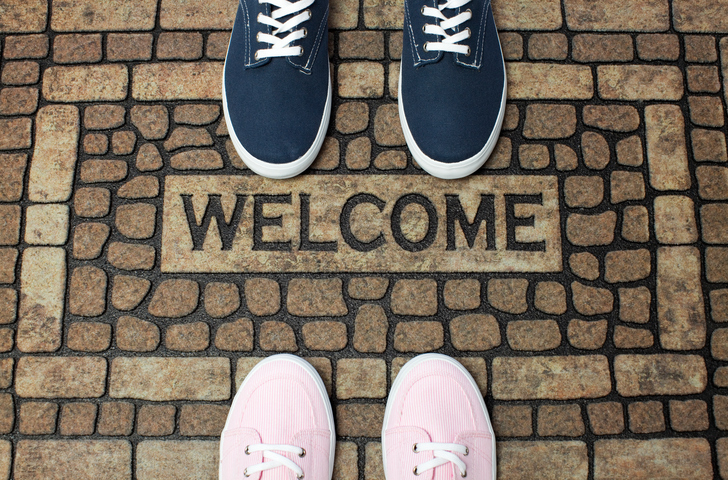 While you're really looking forward to having out-of-town friends or family for an extended visit, you may be anxious about living under the same roof with your guests. There are some effective ways, however, to relieve the stress and enjoy your time together.
Create a private space.
Whether it's a guest room or the sofa bed in your office, devote a room or area of your house just for your guests. Have your kids double up to free up a bedroom, if need be. This will give both you and your guests the privacy and space you need. Outfit the guest space with items your visitors may need, such as towels, travel size shampoos, soaps and toothpaste, a reading light, phone charger, extra blanket, fan or heater, and a pitcher for water. Not only will this create an inviting bed-and-breakfast atmosphere, it will save you a little running around trying to find random things they may have forgotten.
Discuss the morning schedule ahead of time.
Are your guests early risers or late sleepers? And how will this conflict with the schedules of you and your family members? Get it all out in the open before you retire on the first night to figure out a schedule that's convenient for everyone.
Stock the pantry and fridge with essentials
. Be prepared by shopping for the items your guests may need in advance, such as almond milk for your vegan sister or sugar substitute for your diabetic aunt. Not only will this save you from last-minute runs to the store, it will make your guests feel welcome and at home.
Plan meals.
Avoid dinnertime stress by mapping out and shopping for meals in advance. Plan which nights you'll cook out, eat out and order take-out. Make a big batch of soup, spaghetti sauce or a casserole and freeze them a couple of weeks ahead of time. You can then pull these out as needed for last-minute meals.
Forgive the mess.
Don't stress out about keeping the house spotless. Your guests are there to visit with you and your family, not evaluate the cleanliness of your home. So have the family chip in and conduct a thorough cleaning before your visitors arrive, then enjoy each other's company while you're together.
Published with permission from RISMedia.