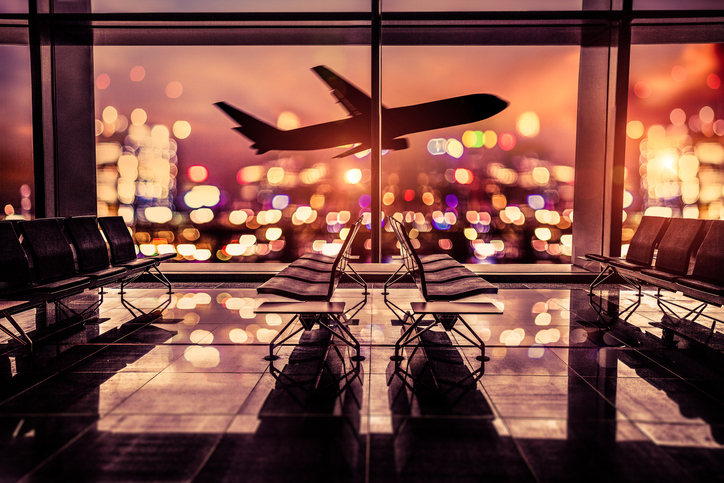 Travel lovers know that sometimes, delays happen. Unfortunately, delays can throw a pretty big wrench in your travel plan, causing you to miss that next connecting flight, an important event, or even the boarding of your cruise ship! And after all of that rerouting, getting your delay claims back from your insurance company can be an even bigger headache.
To help, Squaremouth, shares the following tips on getting travel delay claims approved.
Contact Your Provider's Emergency Assistance.
Each travel insurance provider on squaremouth.com has a 24-Hour Emergency Assistance department that will explain coverage based on your situation.
"Before making any changes to your itinerary or spending money on a hotel room, we recommend contacting your provider's Emergency Assistance," says Squaremouth Claims Director Brandi Morse. "Whether it's a travel delay or a flight cancellation, they will be able to explain your options immediately."
Keep All of Your Receipts During the Delay
Your insurance benefits can reimburse you for meals and hotels while your trip is delayed, but you must remember to keep your receipts from the delay. Most policies include Travel Delay coverage as an extra benefit for travelers. This benefit will typically reimburse between $250-$1,500 per traveler.
Get a Statement From Your Airline Confirming the Delay
Travel insurance providers typically require a statement confirming you were actually delayed and why. To be reimbursed, you usually must be delayed for a minimum of 3 hours, however some policies don't provide coverage until a delay exceeds 12 hours.
Most approved Travel Delay claims are for severe weather or a mechanical breakdown that impacts a flight. However, missing your flight because you got caught up at a security checkpoint, especially as airports increase security measures, is not covered.
Keep Your Trip Documentation
Many providers will ask travelers to show the impact of a delay on their travel plans. In some cases, you may be covered by the Travel Delay benefit to catch up to your cruise.
Source: Squaremouth
Published with permission from RISMedia.